My SP is a unofficial Windows Phone 8 app that provides Singapore Polytechnic students with quick access to their timetables and more.
The app provides a quick peek of the next two lessons and provides access to the full student timetable. It also includes other tools, including SP Cam and the campus map.
This app is no longer being maintained, but will continue to remain on the store. I've also written a blog post about the development process and future of the app.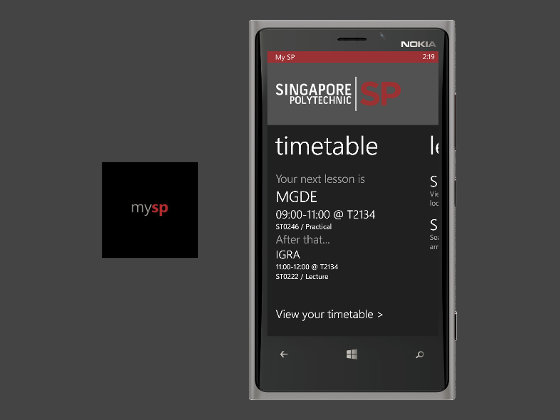 Downloads + Links
Please note that this app is no longer being maintained.

Features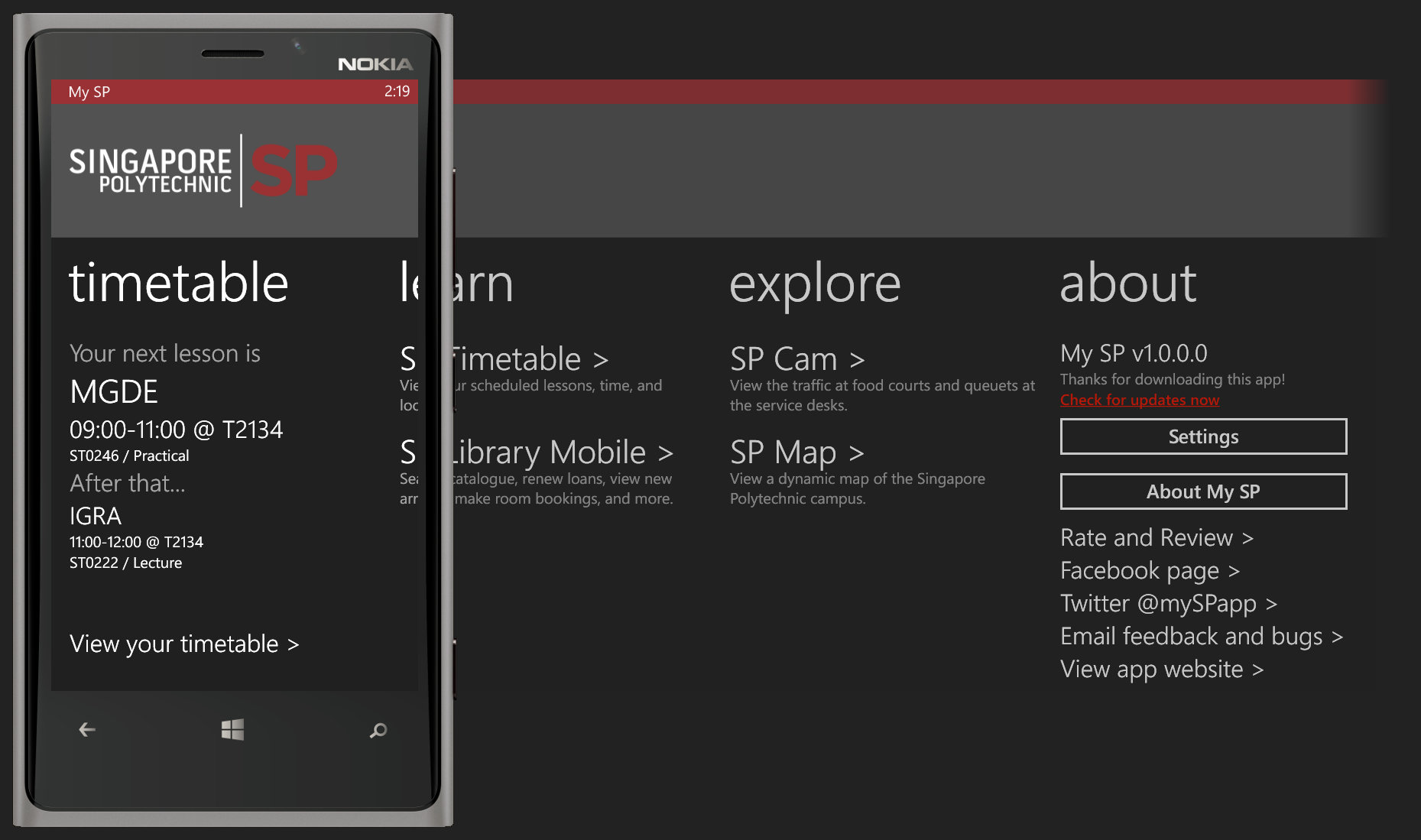 Timetable: Shows your next classes and browse your weekly timetable.
SP Cam: view traffic at food courts, SPICE service desks, and more.
SP Library Mobile: quick access to the mobile SP Library website
Campus Map: view a map of the SP campus, and locate facilities and buildings.
Privacy policy and data use
This privacy policy is last updated 28 August 2013. If there are differences between copies of this policy, the one located here applies.
My SP only stores your student admission number (or admin number), which you provide through the Settings page. This information is stored locally on your device. It is only used when communicating with SP's servers, when retrieving your timetable.
When you uninstall the application, all information stored by the app on your device will be deleted.