23 Nov 2014
Note: This post was migrated from a previous blog on 26 April 2022, and may have been edited to remove outdated or broken content.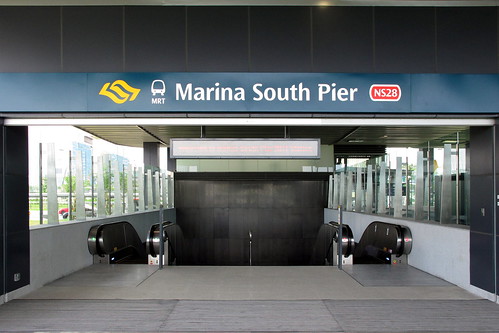 I was invited to the Opening Ceremony of the Marina South Pier MRT station, which was held on Saturday (22 Nov 2014), where Transport Minister Lui Tuck Yew officially opened the station.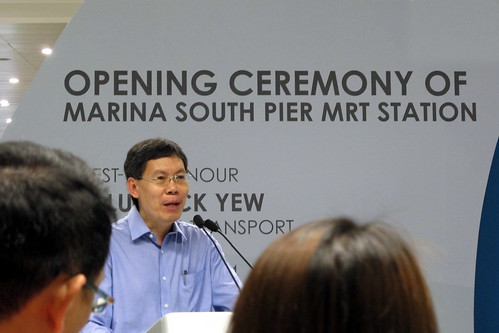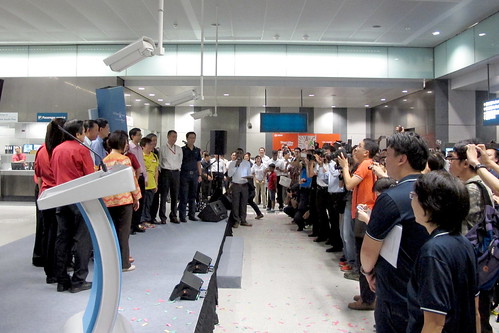 The station has a modern design, with cues taken from its location and vicinity being near the sea and sea ports.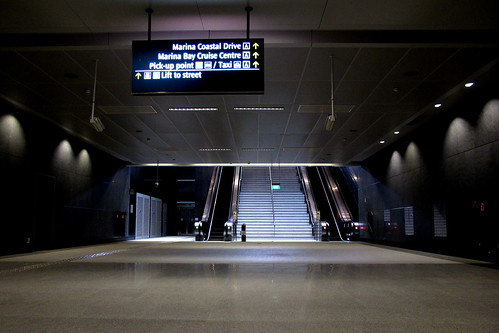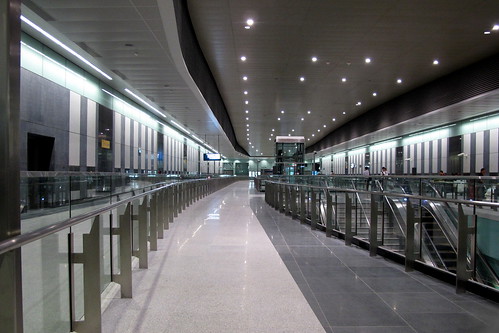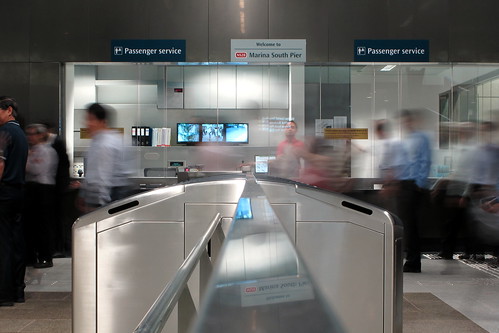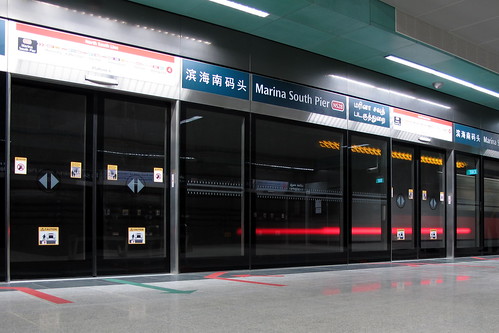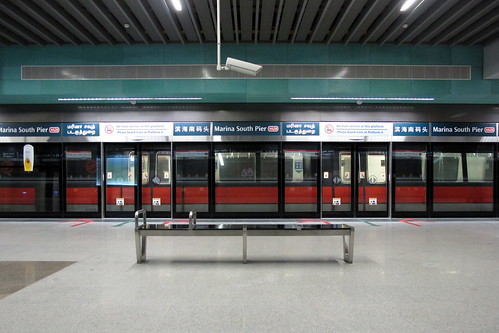 The Art in Transit piece at this station is titled "Past. Present. Future.", and is formed of over 27,000 retired EZ-Link cards.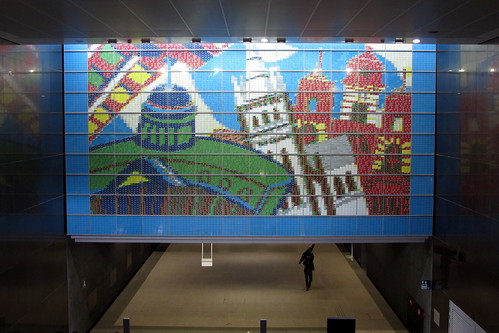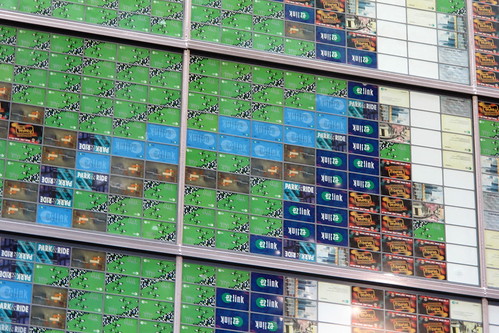 The station abbreviation and code for Marina South Pier is MSP and NS28. The project, both tracks and station, is known collectively as the North South Line extension (NSLe).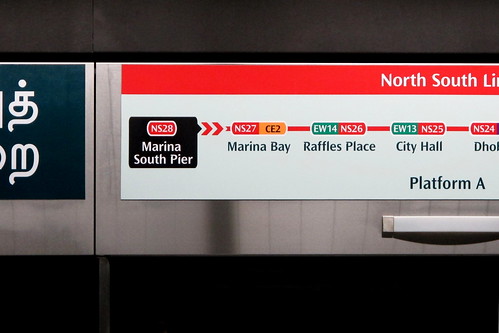 Tunnels were constructed from the Marina Bay overrun to MSP using the cut-and-cover technique (as opposed to a tunnel-boring machine). An overrun is the length of track that extends past a terminal station which may be used for turning back or parking trains).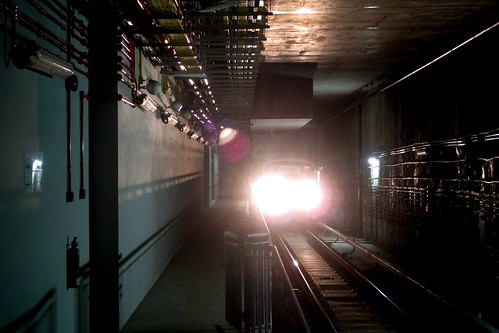 The construction took place almost simultaneously alongside the Marina Coastal Expressway (MCE). The station is built very close to the sea, on reclaimed land. Some figures:
Total length of cut-and-cover tunnel: 1,378m
Total length of station: 285m
Depth: 18-21m below ground level
The station will serve Marina South Pier, Marina Bay Cruise Centre, and future developments in the area.
When the Thomson-East Coast Line is completed, there will be four stations in the area: Marina Bay, Marina South Pier, Marina South, and Gardens by the Bay.